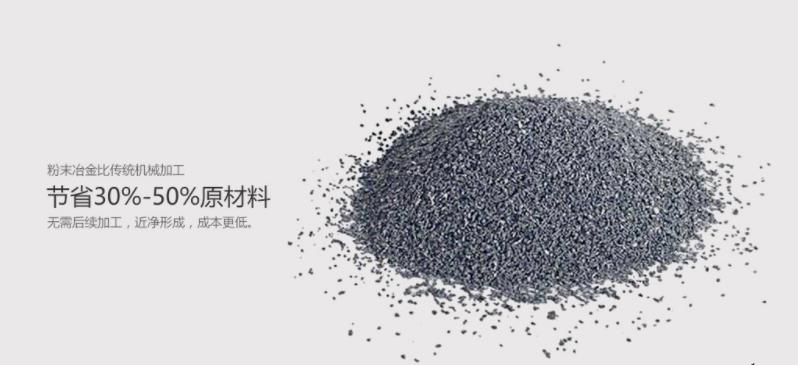 What is powder metallurgy?
The powder metallurgy product market is a new knowledge brought to you today. With the development of industrial automation, powder metallurgy has played an important role in various industries. Many parts and metallurgical products are widely used
1. Auto parts
The automobile industry is the largest and fastest growing market for powder metallurgy products. The automobile industry is the industry with the largest application of powder metallurgy in the world. Many components such as engines, chassis, shock absorbers, power transmission devices, steering devices and electrical devices are manufactured by powder metallurgy. At present, about 70% of the world's steel powder is finally used in the automobile industry. However, China's powder metallurgy auto parts started late, and the proportion is still less than 50%, with huge potential.
2. Appliance accessories
As the country strengthens the development of the central and western regions, the demand for refrigeration compressors in the domestic market will also increase. Many parts in the compressor, such as valve plates, connecting rods, upper and lower flanges, are basically made of powder metallurgy products. The popularity and upgrading of household appliances will further increase the overall demand for powder metallurgy parts. In addition, there is room for foreign compressor manufacturers to export powder metallurgy products. In addition, under the influence of industrial structure adjustment and energy-saving and emission reduction policies, powder metallurgy parts with energy-saving and material-saving advantages will gain greater competitive advantages.
3. Electric tool accessories
More than half of the various gears used in most electric tools are powder metallurgy parts, as well as some shaft sleeves and ratchets. Therefore, it is also a major application field of powder metallurgy parts. Powder metallurgy products have outstanding cost-effectiveness advantages in this field. Although the profit margin of electric tools is relatively low, professional electric tools with strict requirements still have a certain profit margin.
Therefore, the types of powder metallurgy products are diverse, so as to meet the professional production needs of various production industries. The main structure material of powder metallurgy products is made of carbon steel plastic spraying or galvanizing materials and surface treatment technology. In order to meet the needs of some special occasions, such as cleaning rooms and food processing industries, the production material of powder metallurgy products is also made of stainless steel, and relevant safety standards are strictly implemented.