Production process of powder metallurgy
Powder mixing – Forming – Sintering – Oil impregnation – Sizing -Ultrasonic cleaning – Steam oxidation – Oil impregnation – Final inspection – Packing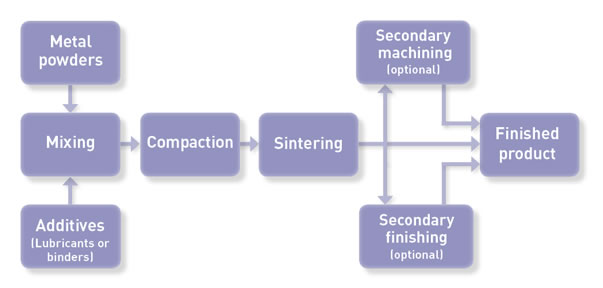 Why Powdered Metals?
①Significant cost savings.
②Create complex or unique shapes.
③No or minimal waste during production.
④High quality finished products.
⑤Strength of materials.