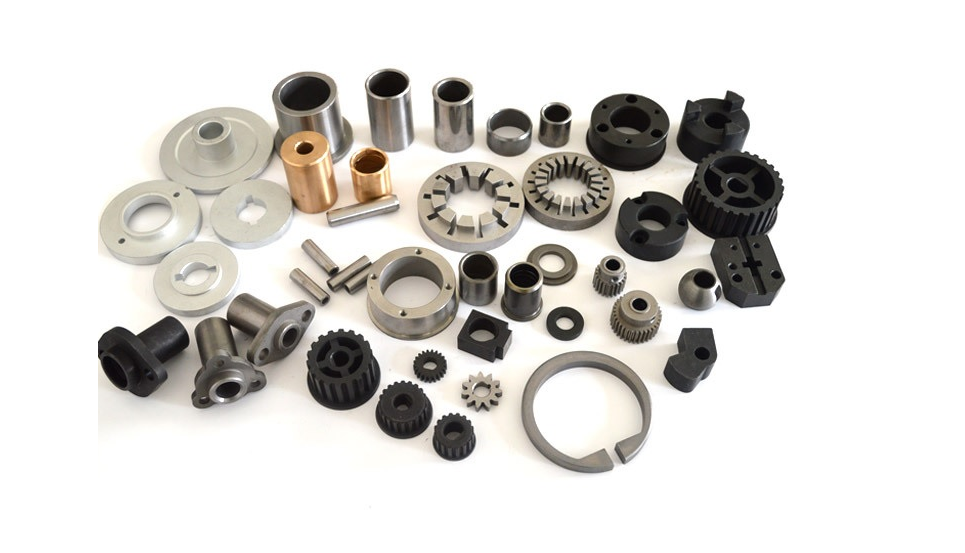 P/M offers designers and users a versatile and efficient method of producing parts and components. The process is versatile because it is applicable for simple as well as complex shapes, and a full range of chemical, physical and mechanical properties are achievable.
The process is efficient because it produces moderate to high volume net or near-net shapes, with almost no raw material loss, economically.
Powders can be alloyed to give tensile strengths from 310 MPa (15 tonnes PSI) to 900 MPa (60 tonnes PSI) after heat treatment. Components can be manufactured to give strength over twice that of wrought mild steel if necessary.
The P/M process offer the following advantages:
Ability to produce high precision components in volume.
Only the exact amount of material is used.
Net shape production eliminates or minimises machining.
GTB's patented process can completely eliminate secondary machining for cross holes in certain applications leading to further material & machining savings.
Density, or conversely porosity, can be accurately controlled to suit particular requirements.
Allows combination of materials which cannot be produced in any other way, including dissimilar metals, non metallic and materials with widely differing characteristics.
Allows design in of self-lubricating properties.
Different Metal Production Way Comparison Table
| | | | | | |
| --- | --- | --- | --- | --- | --- |
| Process | Unit Cost | Material Cost | Design Options | Flexibility | Volumes |
| P/M | avg. | low | greatest | avg. | med-high |
| Machining | n/a | high | high | high | low |
| Fineblank | avg. | low | avg. | low-avg. | high |
| Metal Pressing | high | lowest | avg. | low | highest |
| Forging | high | avg. | avg. | least | high |
| Sand Cast | low | avg. | high | avg. | low-med |
| Investment Cast | avg. | high | high | high | low-high |
| Die CAst | high | low | zinc/alum/nag | high | high |